Welcome to Salome Elementary School District
Salome Consolidated Elementary School District is located in Salome, Arizona, about 60 miles west of Wickenburg and 100 miles northwest of Phoenix. Our rural community provides ample support for our school, while our educational system offers all-day kindergarten, state-of-the-art technology, and highly qualified faculty. We know you'll love it here at Salome, so stick around and find out more about our school district. We look forward to meeting you!
A Special Message from Our Superintendent
Dear Salome Elementary Staff, Students, and Families: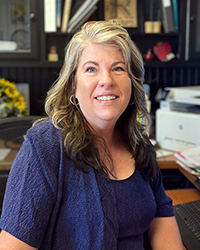 It is hard to believe that we are at the end of the school year already. As your first-year principal, I want to say what a pleasure it has been to be a part of such an amazing team. It has truly been a team approach that has allowed us to thrive together as a school community. I know this has been a challenging year for many as we have navigated the loss of Mr. Dean. His leadership and impact on our school community will never be forgotten. I am truly humbled and honored to be serving as your principal. I would like to take this time to thank our hard-working staff for your support during this unforgettable school year. Words cannot express my appreciation enough for all you do! A rich school experience could not occur without the endless energy, skills, and devotion you have shown. I am so proud of the growth that our students have made this year and the quality instruction and support given by our staff on a daily basis. I have enjoyed meeting and working together with many of our parents as we provide the best possible outcomes for your child. As we wind down the year, I would like to take the opportunity to wish our eighth-grade students a fond farewell and success as they move on to Salome High School. I know you will be embraced by a wonderful team there. As a reminder, we are offering a summer school skill refresh program from June 6 through June 30 open to all of our registered students from 8:00 a.m. to noon. We will provide lunch and bussing. Lastly, I would like to wish everyone a restful and rewarding summer. Hopefully, you will get the opportunity to spend quality time with family and friends and come back in August well rested and ready for an exciting new academic year!